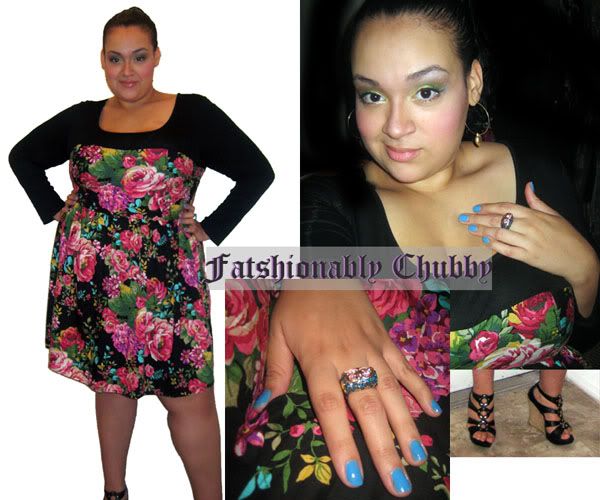 Dress:
My ebay store
http://stores.ebay.com/Fashionably-ChuBBys-Online-Store
$24.99
Shoes: Torrid Crinkle Wedges $39.99
Owl Ring: Rue 21 $7.99
Earrings: Rue 21
Nails: Opi No room For the Blues
I am completely in love with this dress. My husband especially loves it! It runs a bit small. I am big on top 42" DD and a 2x fits me semi tight on the top so I have to move up to 3x. These are limited as I only have a limited stock amount once they are gone they are gone.
Elsewhere... I almost have 50 followers YAY! I can't believe it. I am feeling loved yay you guys like me you really like me! Lol By the way the beautiful
Queen diva
wrote a nice little review Of my blog which I totally love her for ! I was screaming for joy yay positive feedback! My husband thinks I'm famous now lol . Did you guys check out my horrible attempt at a you tube make-up tutorial. The original video was like 30 minutes long and i had to edit it SO much I was super nervous. We'll I should be having more looks up . I had a recent Faith 21 shopping spree. The items should be here before Monday I am hoping :C.